Details: Back for another season of cool fun,  Balloons by phsicelope. Simply connect, fill and make hundreds of water balloons in minutes! So, say goodbye to the stress and mess of filling individual water balloons and say Hello to the ease of the self-tying feature and let the balloon games begin!
Have?a blast this summer, beat the heat with the newest and coolest water balloons in the market introducing the all-new QuickFill? Self-Sealing Water Balloons.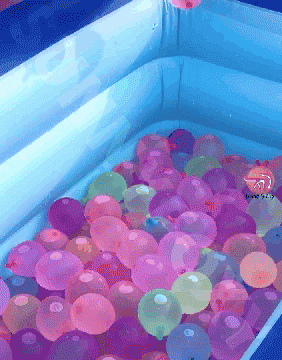 It features self-sealing technology, which you can tie up to 100 water balloons in just 60 seconds!?Jump in the fun as much as you want with your friends, kids,
relatives, and more!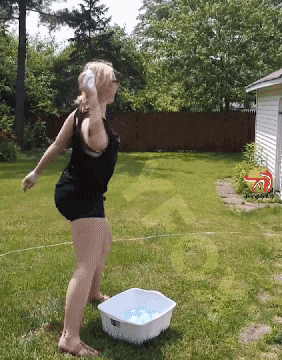 Perfect for pool parties, beach, family reunion, & water polo events! The perfect summer-get-away toy and must-have in every outing!
FEATURES
Summer Essential
You can have a fun summer regardless of individual combat or team battle. It's time?for water balloons war,?test your?strength,?endurance,?speed, and?accuracy!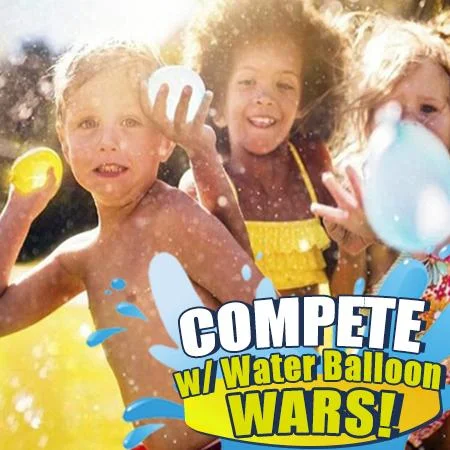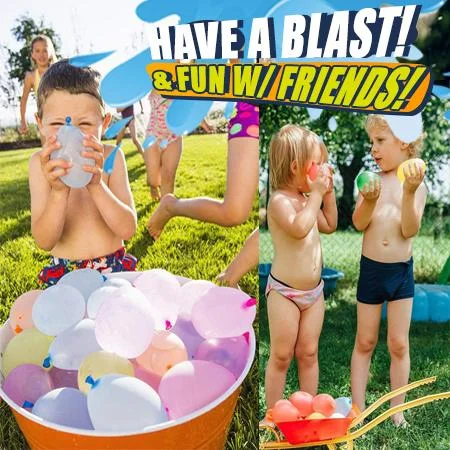 Rapid Filling
Save filling time and jump into the outdoor fun this summer! Fill & Tie 100 Water
Balloons in just 60 Seconds!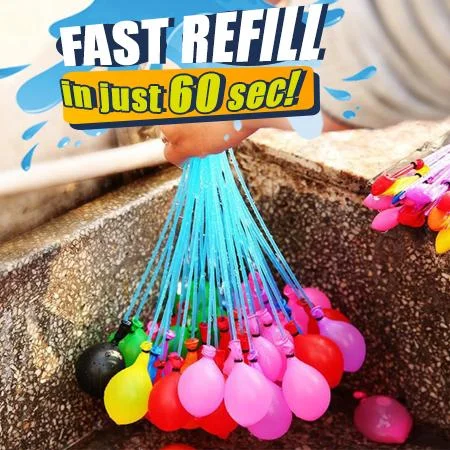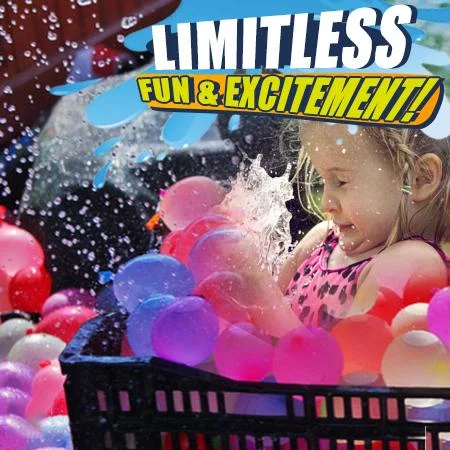 Innovative Self-sealing Technology
No more tedious tying with QuickFill? Self-Sealing Water Balloons design!?After the water balloon rushes into enough water, the balloon automatically refills and it won't leak because of the rubber band at the balloon.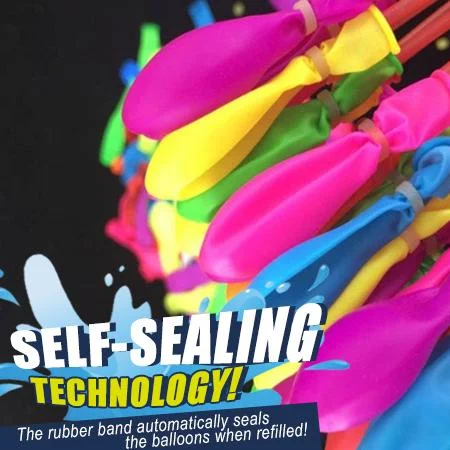 Eco-friendly
Biodegradable natural latex balloons and rubber bands, Recyclable water-filled pipes, and outer packaging ensure environmental protection requirements that are non-toxic and harmless to the environment.
INSTRUCTIONS



SPECIFICATION
Material:?Natural Latex

Shape: Round

Color: red, yellow, green, purple, orange, pink, blue.
PACKAGE INCLUDES
QuickFill? Self-Sealing Water Balloons